2017
Christmas Singing
Prior to Christmas 2017, this lively, enthusiastic choir was busy singing.
Instead of our usual Christmas carol concert it was decided that we should have a Festival of Nine Lessons and Carols, on Saturday 16th December, in aid of the charity HARP. This took place in St Mary's Church, Prittlewell, a church which boasts splendid acoustics for both singing and Bible narration. It was well received with many positive comments from both the audience and choir. People gave generously and we raised over £700.00. We were pleased to welcome our local Members of Parliament and the Bishop of Chelmsford, Bishop Stephen, who gave a challenging address . Refreshments were served afterwards and we appreciated the help and support of all the volunteers from HARP.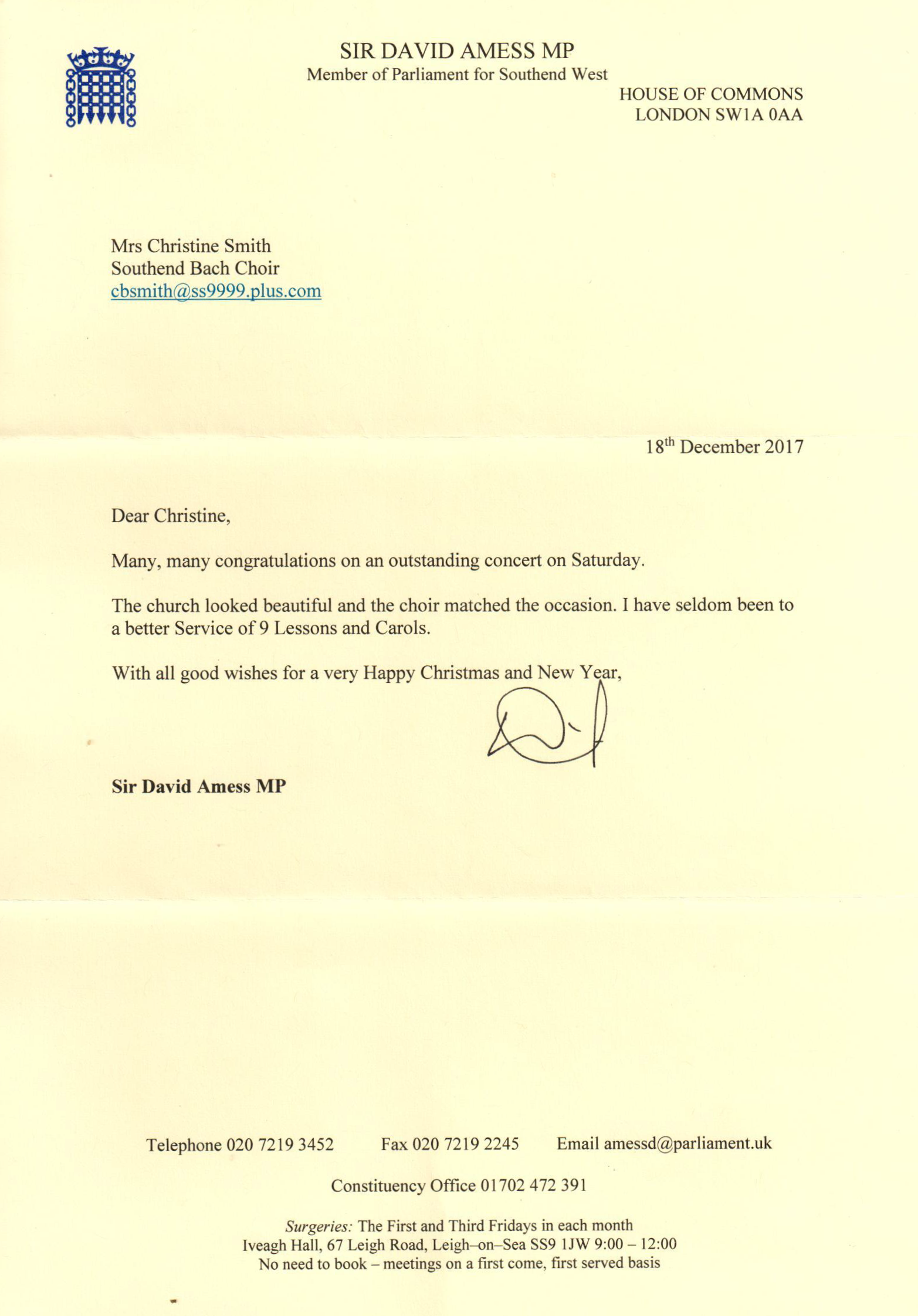 On the following Tuesday evening several members of the choir braved the cold to serenade commuters at Leigh on Sea station with renderings of popular, traditional carols and the Hallelujah chorus from Handel's Messiah. The commuters dug deep into their pockets and we raised £470.00 for the RNLI. The choir enjoyed it, the commuters enjoyed it and the RNLI were grateful recipients.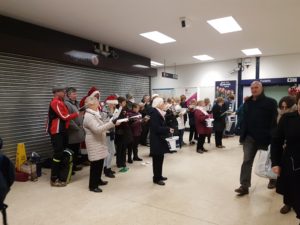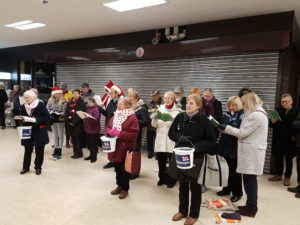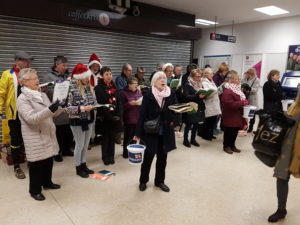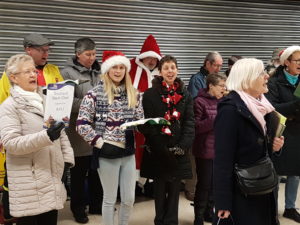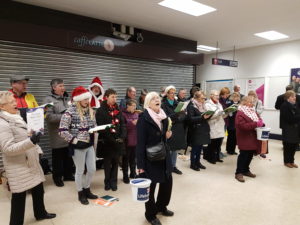 Southend Arts' Council Open Day 10th September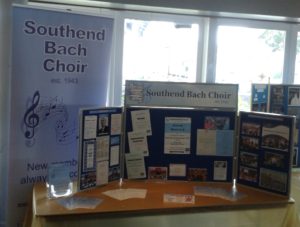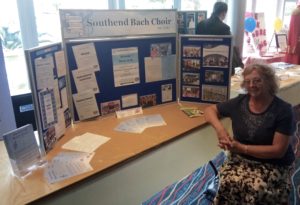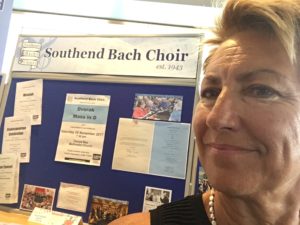 End of Summer Term Meal

15th July – Summer Concert – 'Sacred and Secular'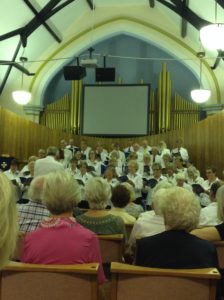 For photographs of previous events look in 'Archive'.