2020
SOSAC Open Day – 22nd February
Members of the choir supported this years SOSAC Open Day held in the Royals Shopping Centre, Southend-on-Sea. The participating groups were able to share a common love of arts and allow members of the public to see for themselves the wide diversity that the town's amateur organisations have to offer.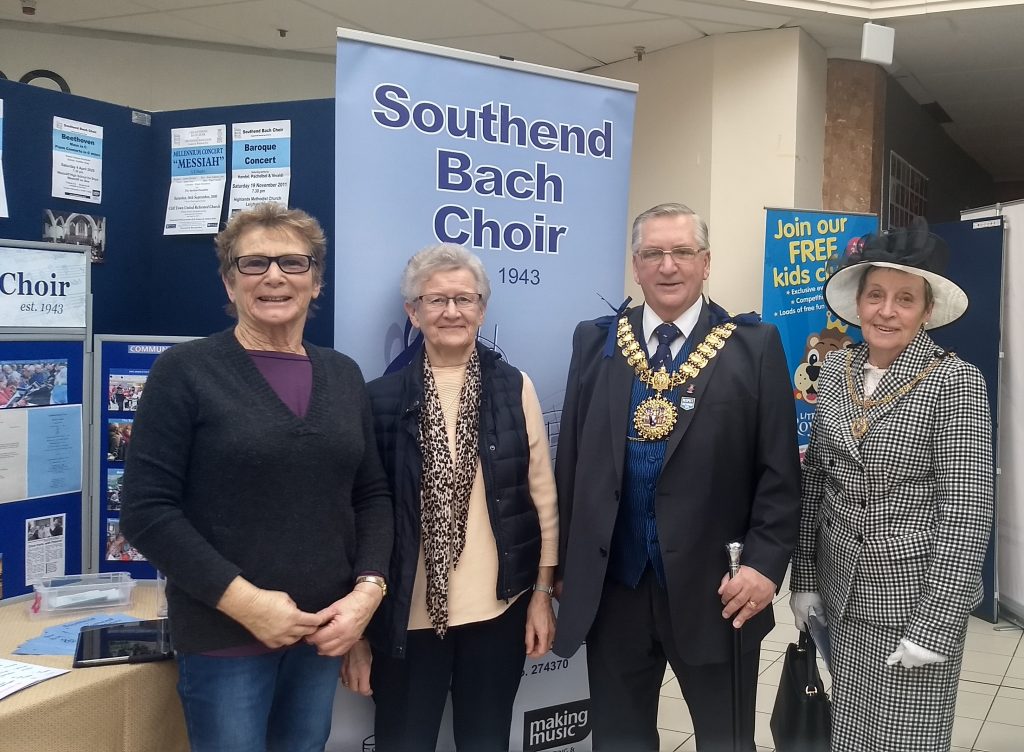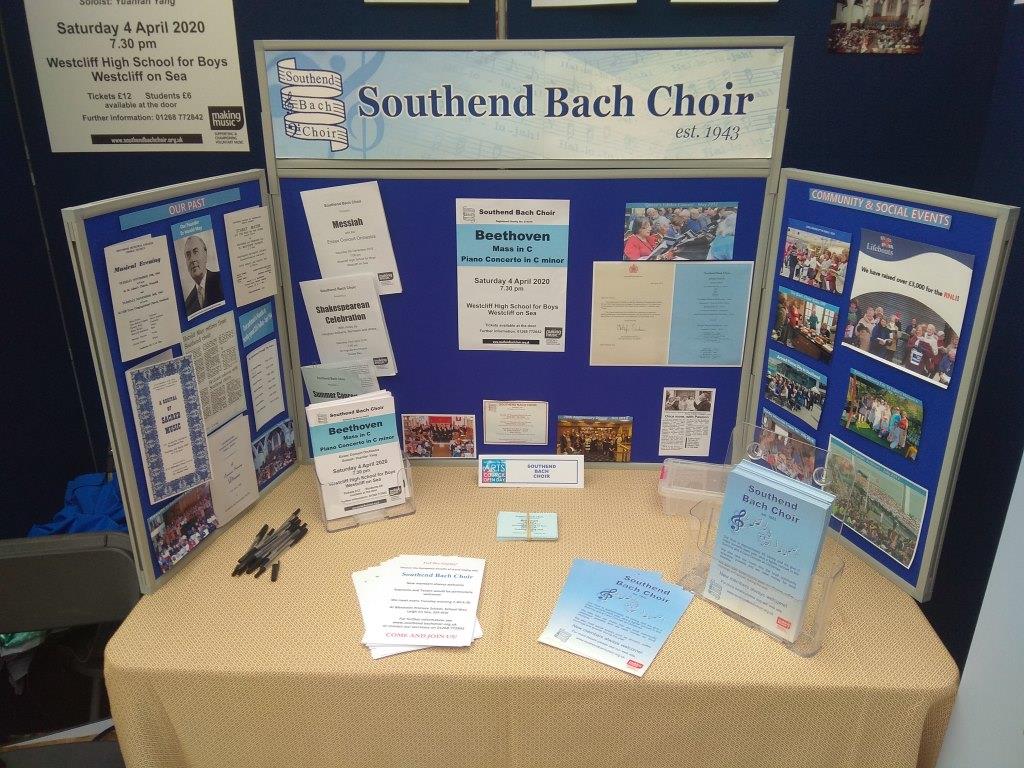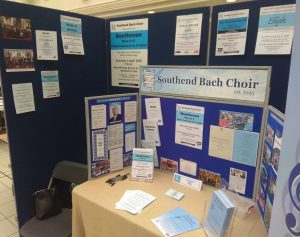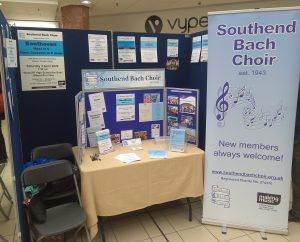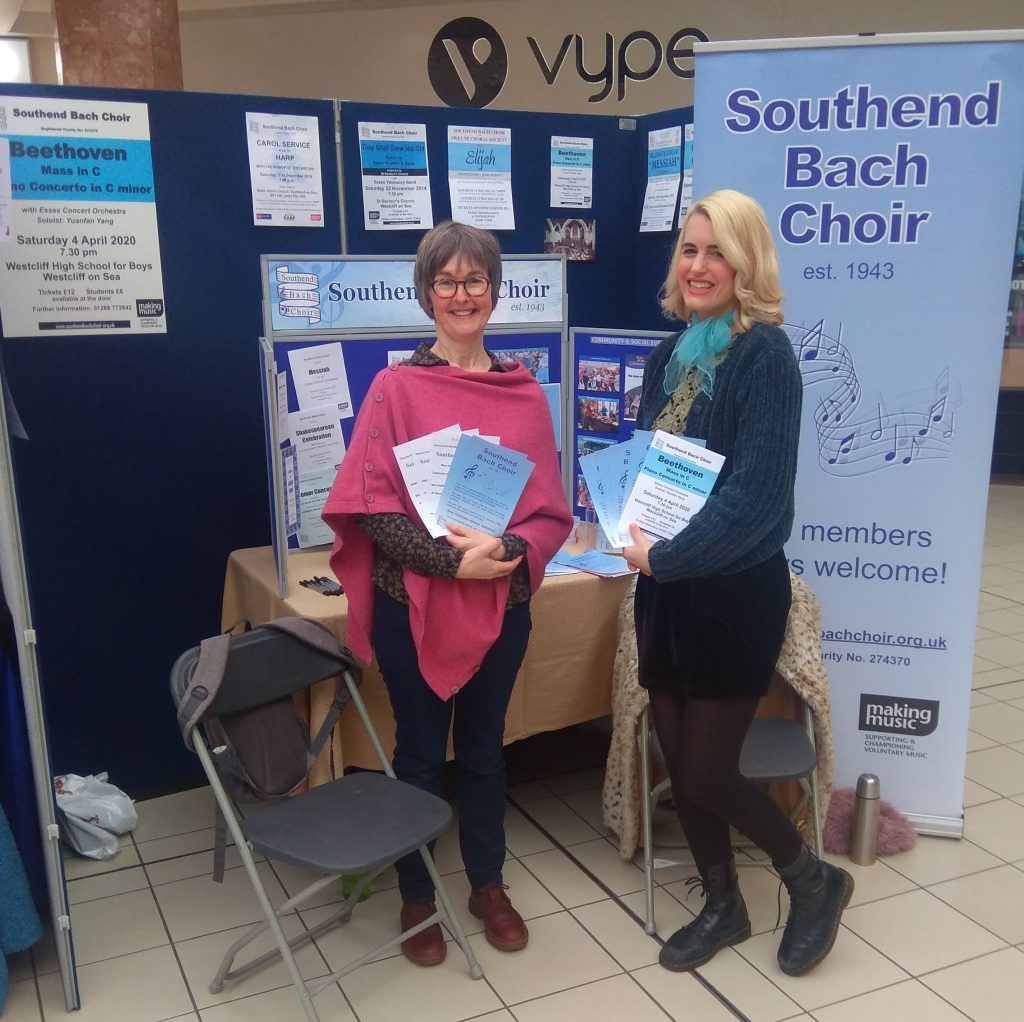 2019
HARP Christmas Carol Service
The Choir once again decided to perform a Festival of Nine Lessons and Carols, on Saturday 21st December, in aid of the charity HARP. This year we had a change of venue and went to St John's Church, Southend-on-Sea and were overjoyed that the church was full to capacity with extra chairs having to be made available. The event was attended by a host of special guests, including David Amess, MP for Southend West, Dr James Bettley, High Sheriff of Essex and the mayor of Southend, John Lamb. A council spokesman said: "The mayor and mayoress attended the fantastic Southend Bach Choir's Christmas Carol Service in aid of HARP. It was a fabulous festive service that is supporting the amazing work that HARP does for the homeless of our borough." Following a passionate plea from the Bishop of Chelmsford, Rt Rev'd Stephen Cottrell, we were able to raise £2131.17 which is an amzing amount and will support the work of HARP. Refreshments were served afterwards and we appreciated the help and support of all the volunteers from HARP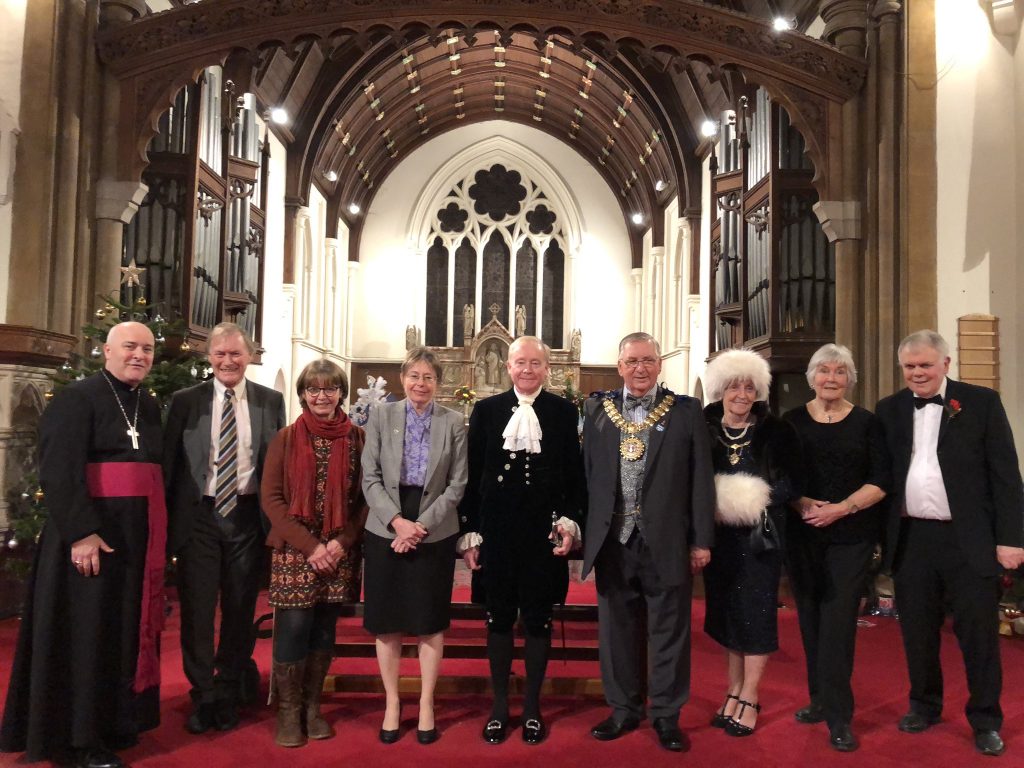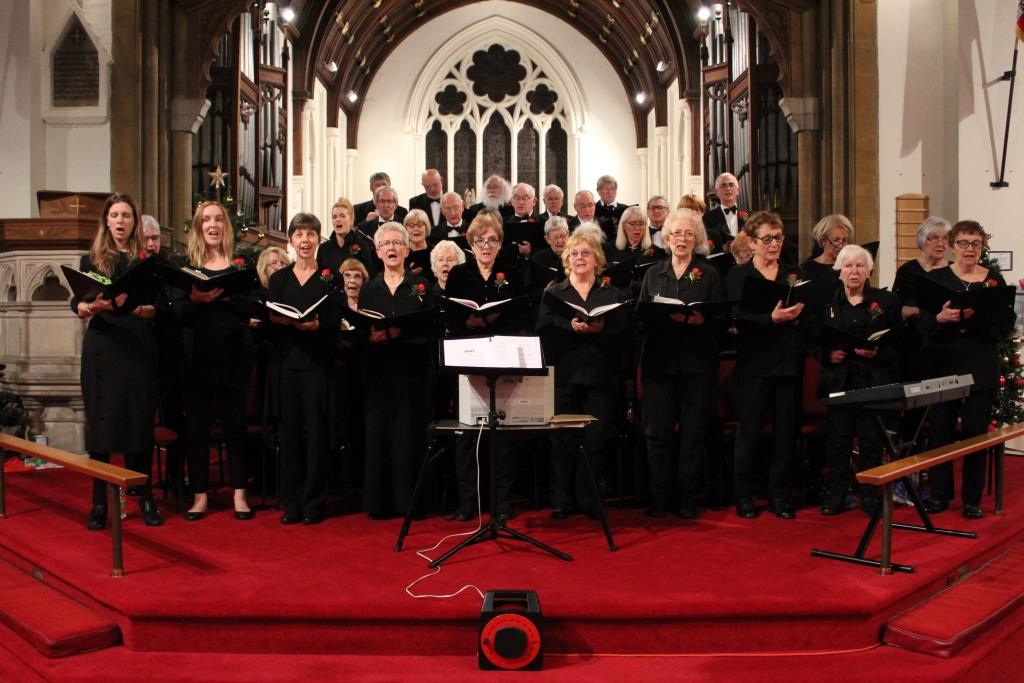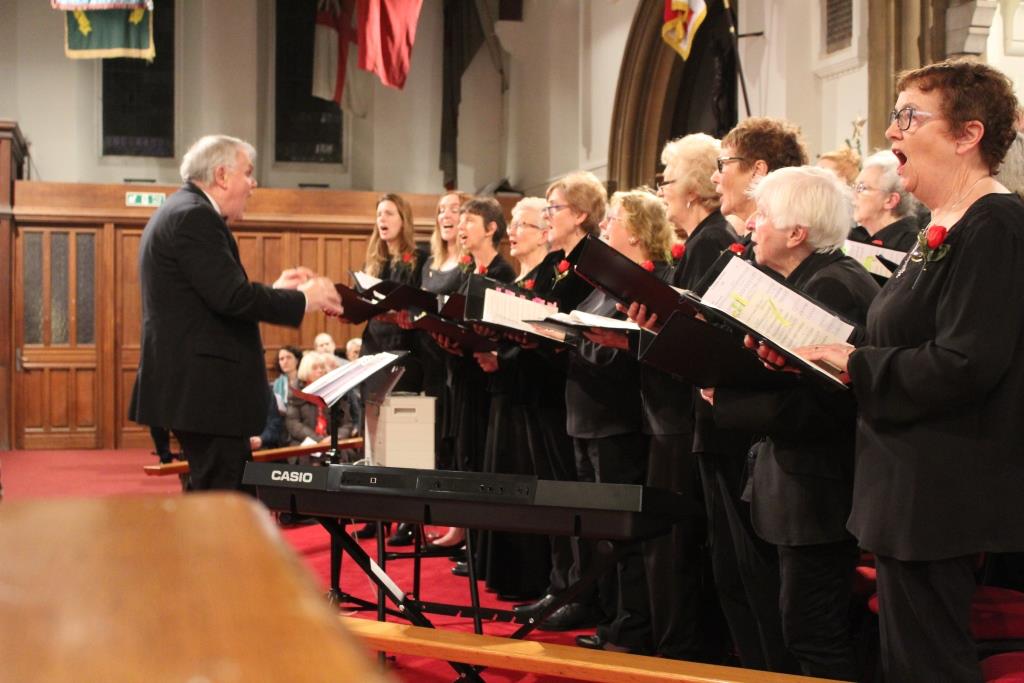 RNLI Singing @ Leigh Station – 18th December
Several members of the choir took some time out from their busy Christmas preparations to sing carols to commuters at Leigh Station. Songs ranged from traditional carols to Christmas songs and even the Hallelujah Chorus from Handel's Messiah. Thanks to the generosity of the many commuters we raised £460 for the RNLI. The choir enjoyed it, the commuters enjoyed it and the RNLI were grateful recipients. Over the years we've been supporting the RNLI in this way we've raised over £4,475.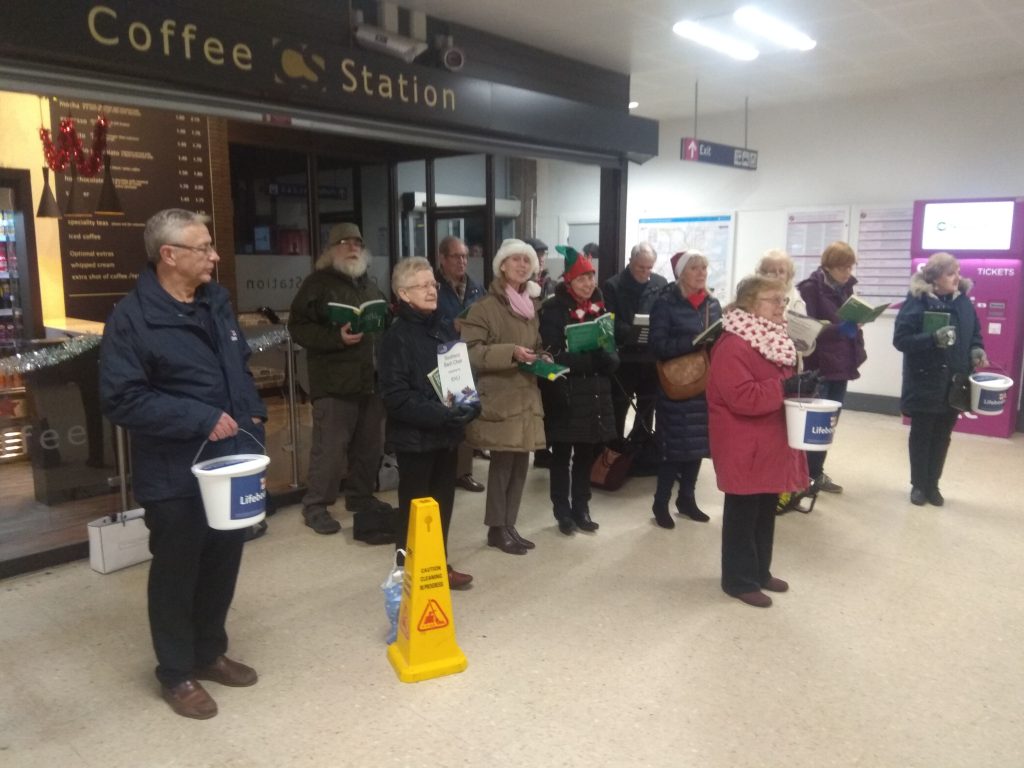 Visit to the RNLI Boat Station
Each year when the choir sings for the RNLI, they invite us to the life boat station for a tour to say thank you for our help. Well this year we decided to take them up on their offer and on Friday, 2nd August a number of the choir met at the station. We were treated to a tour of the hover craft and life boat and the kit room. It was such an informative visit, our guides telling us of the wonderful work the volunteers perform and the cost of that work. It certainly puts our carol collecting in perspective when we learnt that our average yearly donation simply helps to pay for a life jacket.
Following the tour most of the group headed for refreshments at a sea front cafe. An excellent social event and lots of good fun. Some pictures of the group are below.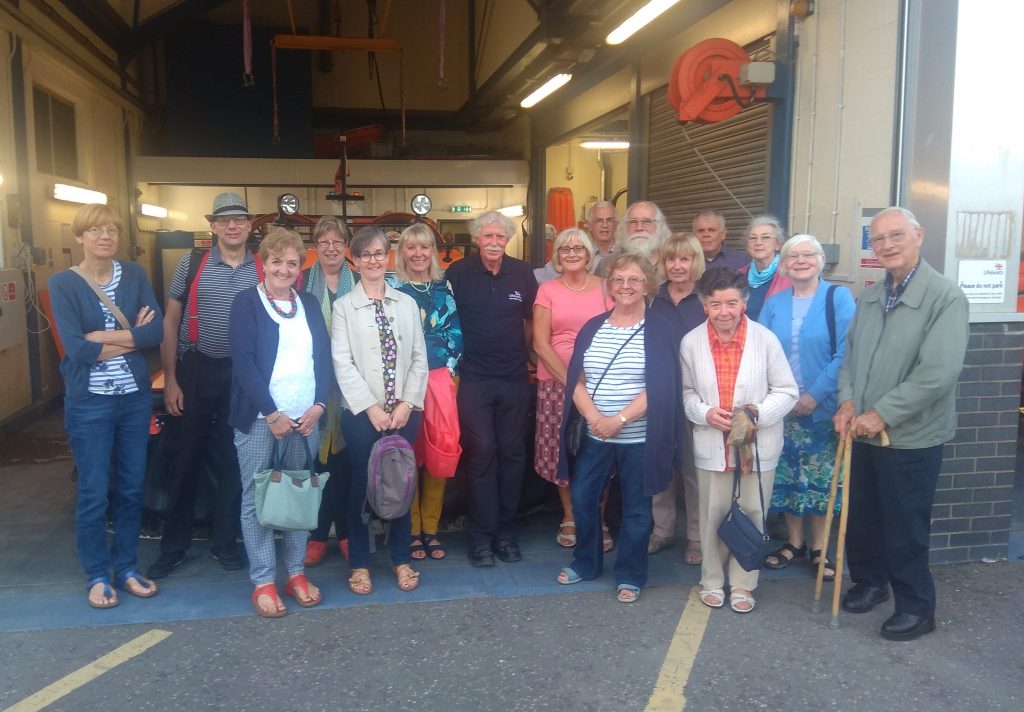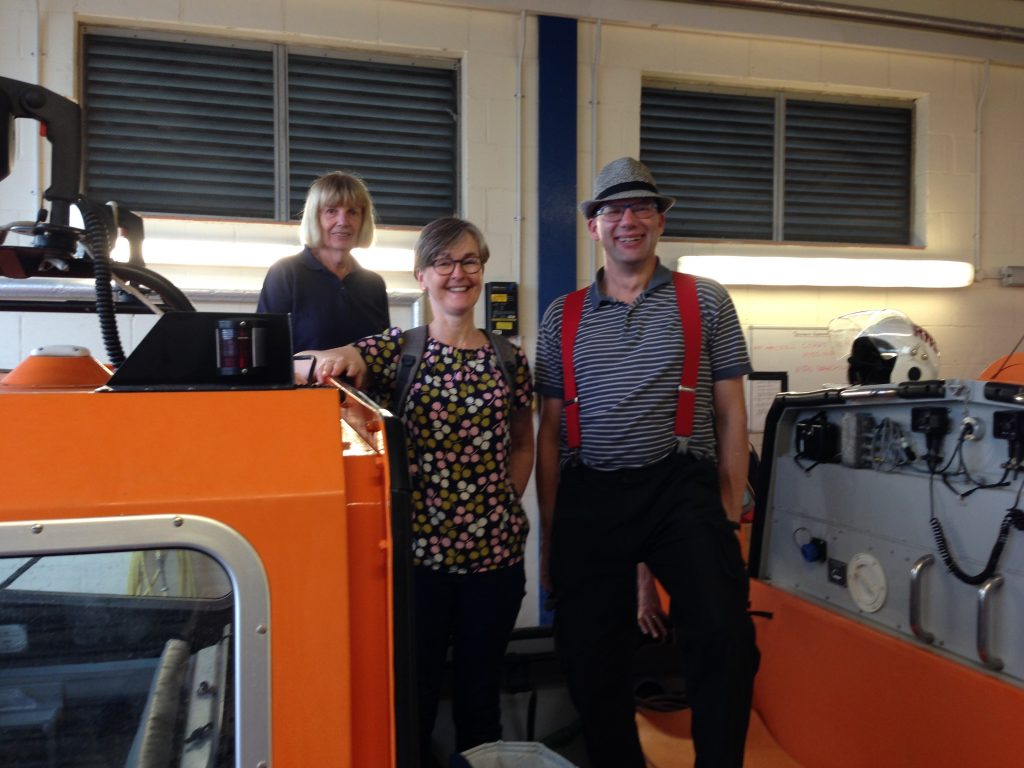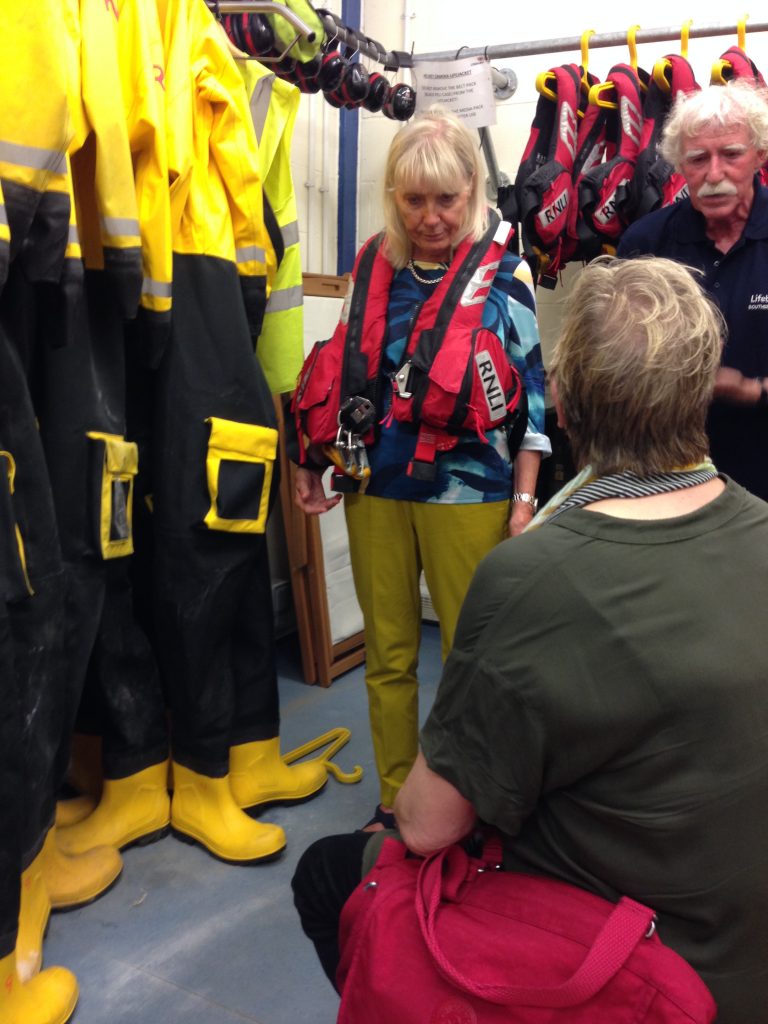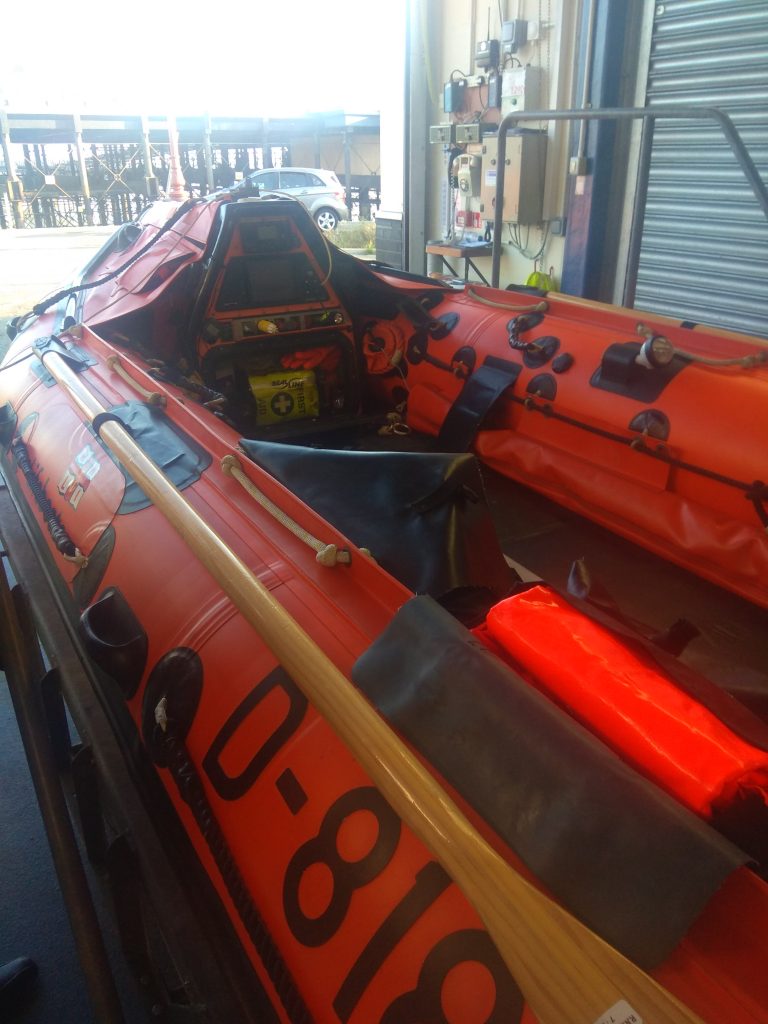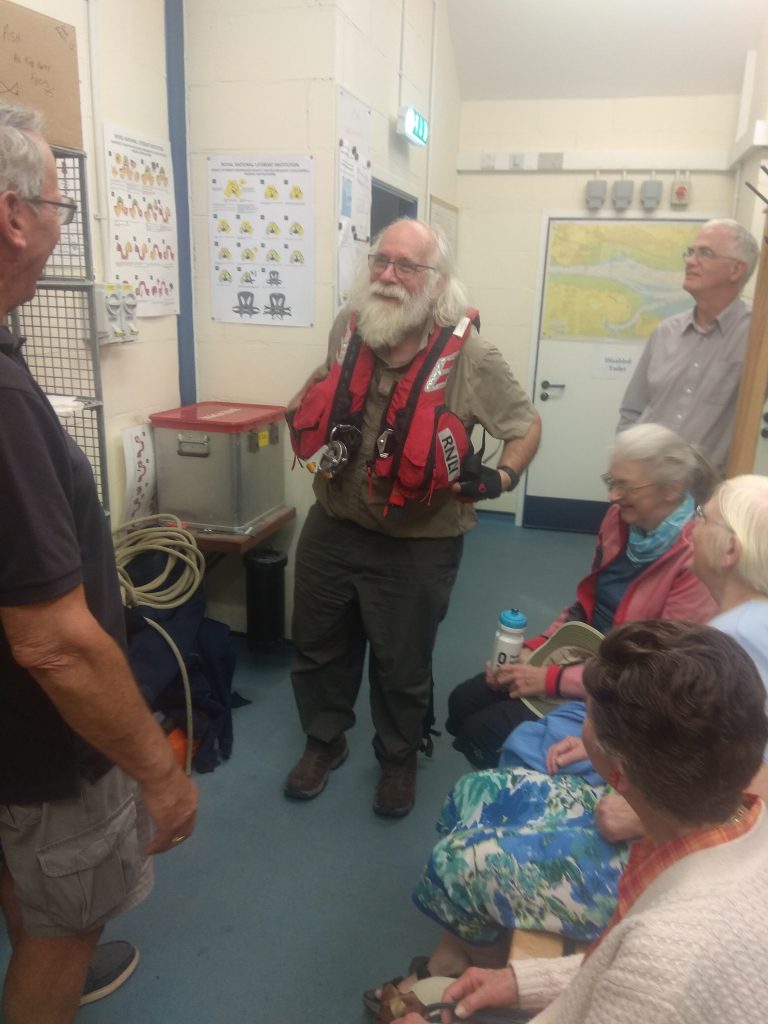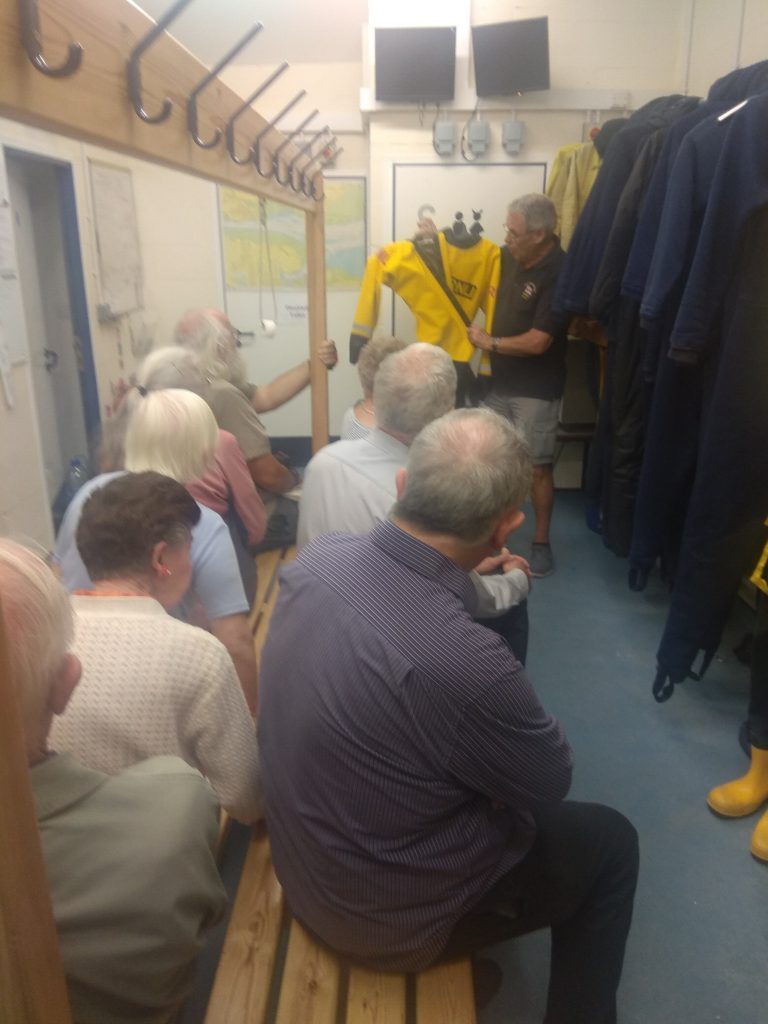 For photographs and news of previous events please look in 'Archive'.