2018
HARP Christmas Carol Service
Following our successful support of HARP in 2017, we once again decided to perform a Festival of Nine Lessons and Carols, on Saturday 22nd December, in aid of the charity HARP. This once again took place in St Mary's Church, Prittlewell and we were thrilled that the Church was almost full. It was a fantastic festive evening and the audience certainly enjoyed the service. We were pleased to welcome HARP's Chief Executive Jackie Bliss, our Mayor Cllr Derek Jarvis, our local Member of Parliament Sir David Amess and the Bishop of Chelmsford, Bishop Stephen, who gave a challenging address. People were so generous in their support of HARP and we were able to raise well over £1,700 for this worthwhile local charity. Refreshments were served afterwards and we appreciated the help and support of all the volunteers from HARP.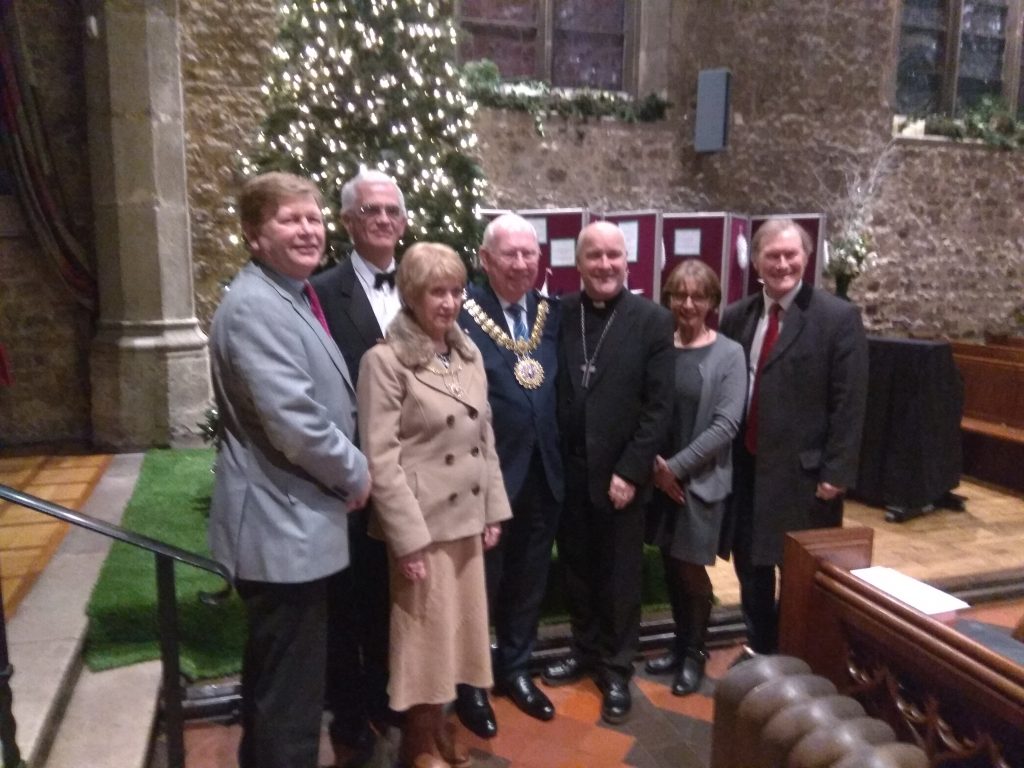 RNLI Singing @ Leigh Station – 19th December
Several members of the choir serenaded commuters at Leigh Station with renderings of traditional carols, Christmas songs and the Hallelujah Chorus from Handel's Messiah. Thanks to the generosity of the many commuters we raised £436.64 for the RNLI. The choir enjoyed it, the commuters enjoyed it and the RNLI were grateful recipients.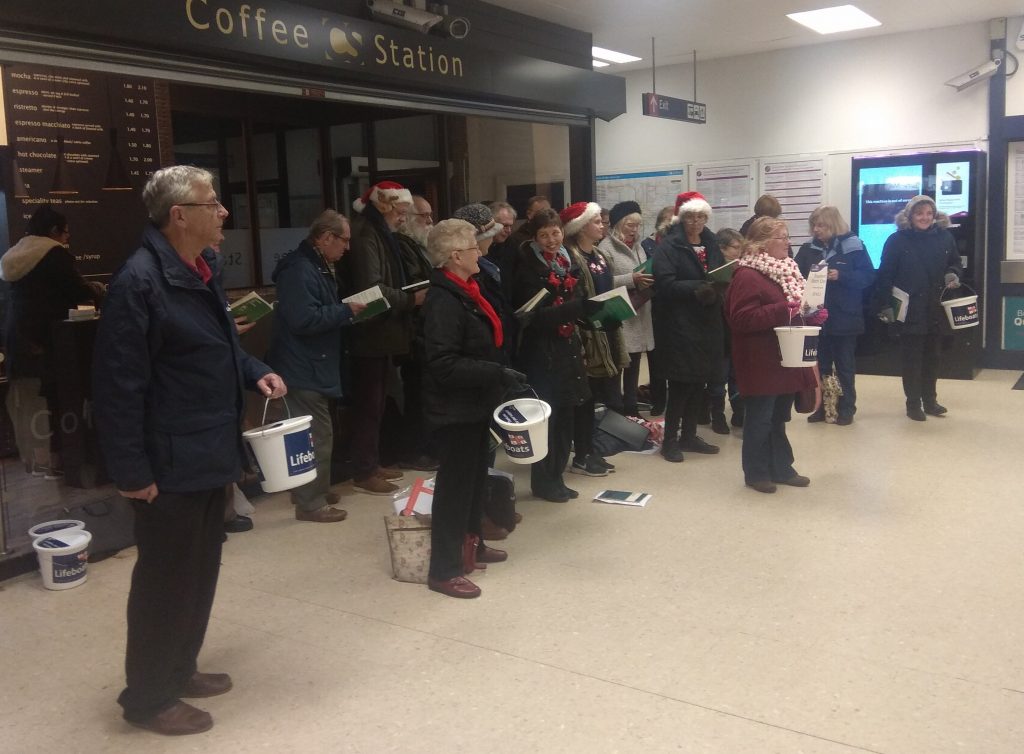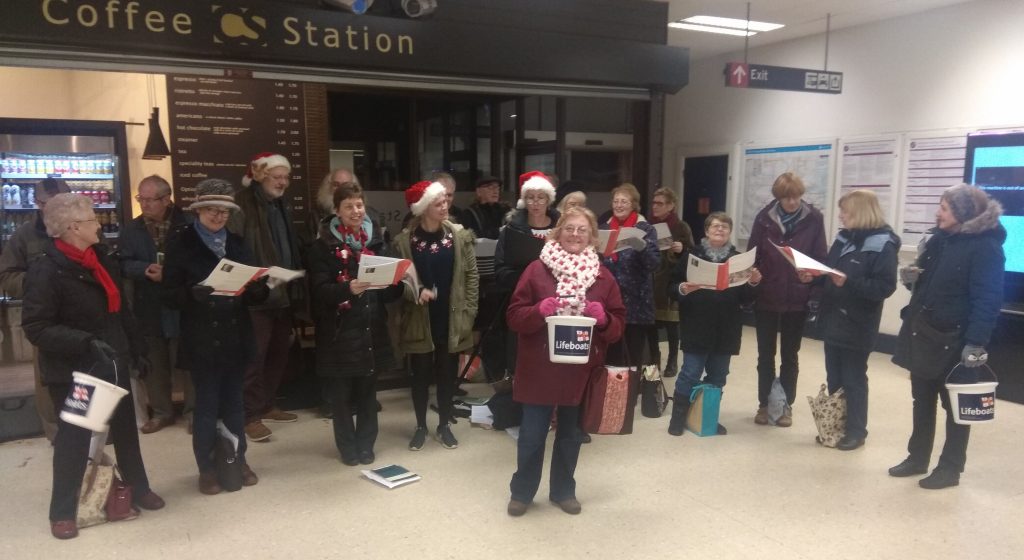 Remembrance Day Concert – Sunday 11th November 2018
On Sunday 11th November, the choir took part in a large choral and orchestral concert to commemorate the centenary of the end of World War 1 at the Cliffs Pavilion in Westcliff. The concert involved four established local choirs, The Southend Choral Society, Southend Festival Chorus, Southend Bach Choir & Eastwood Chorale, who were joined by the Southend Symphony Orchestra to present an afternoon of music for Remembrance. The concert included Elgar's "Music Makers" and "Nimrod", music by John Williams, Parry, Butterworth, Sibelius and Holst in addition to music for audience participation with traditional WW1 songs, and "Land of Hope and Glory". The choirs and orchestra were also joined by members of the Southend Boys' and Girls' Choirs and the concert was conducted by guest BBC conductor Grace Rossiter.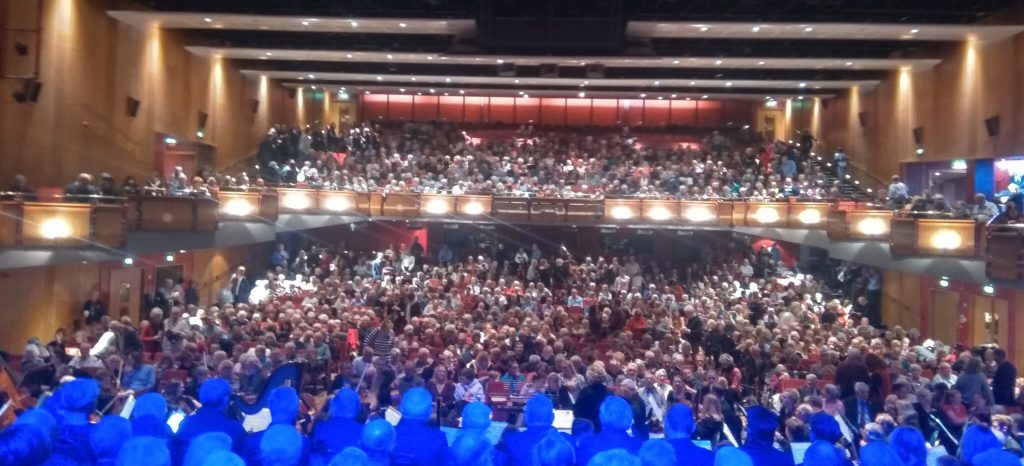 The foyer of the Cliffs Pavilion had displays of photographs from the international exhibition "Fields of Battle, Lands of Peace 14-18" by photographer Michael St Maur Sheil, in addition to a wave of poppies created by local communities.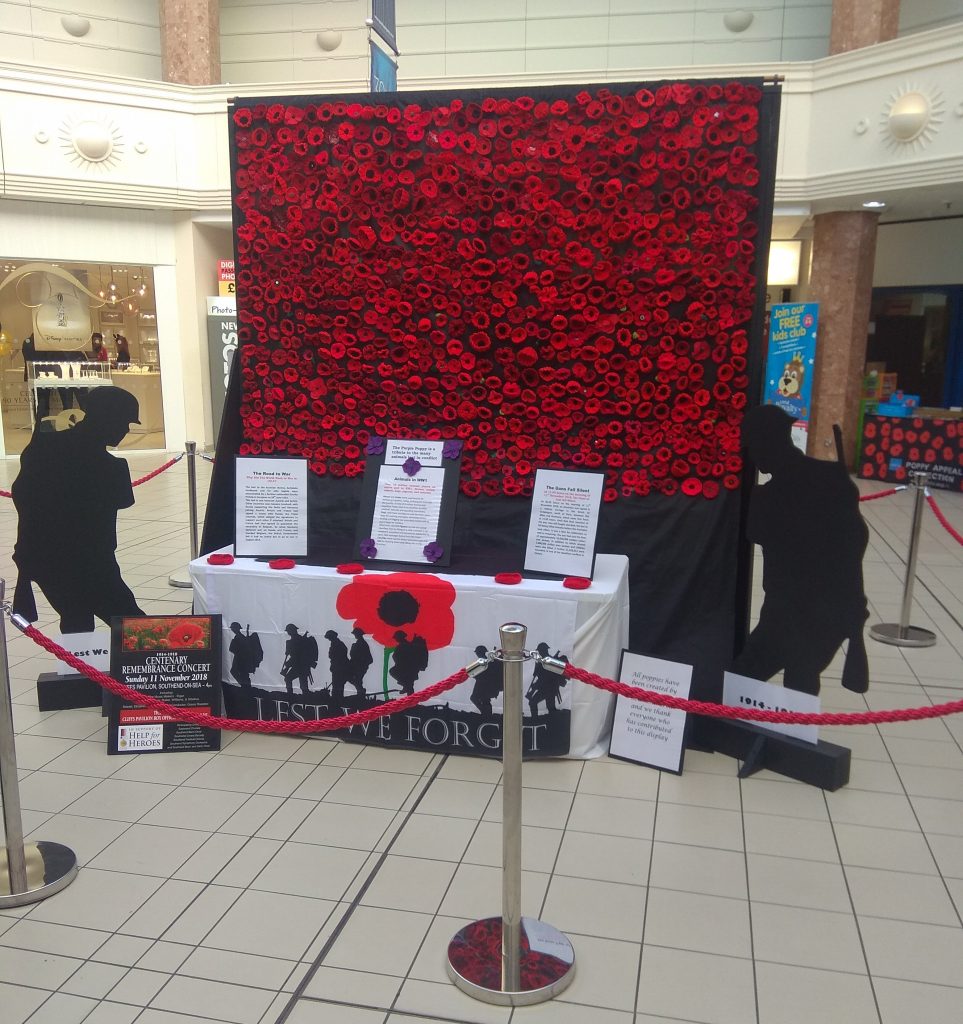 Help for Heroes attended the concert selling merchandise and collecting for the charity. We were very pleased that they collected £978.50 on the day and were also able to raise awareness of the work they perform in support of our wounded soldiers.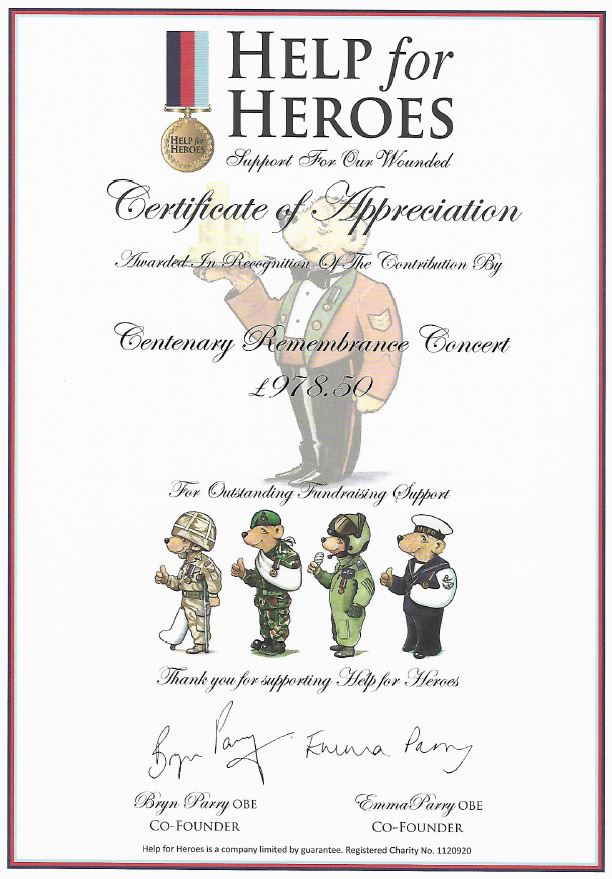 Busy Rehearsing for our Summer Concert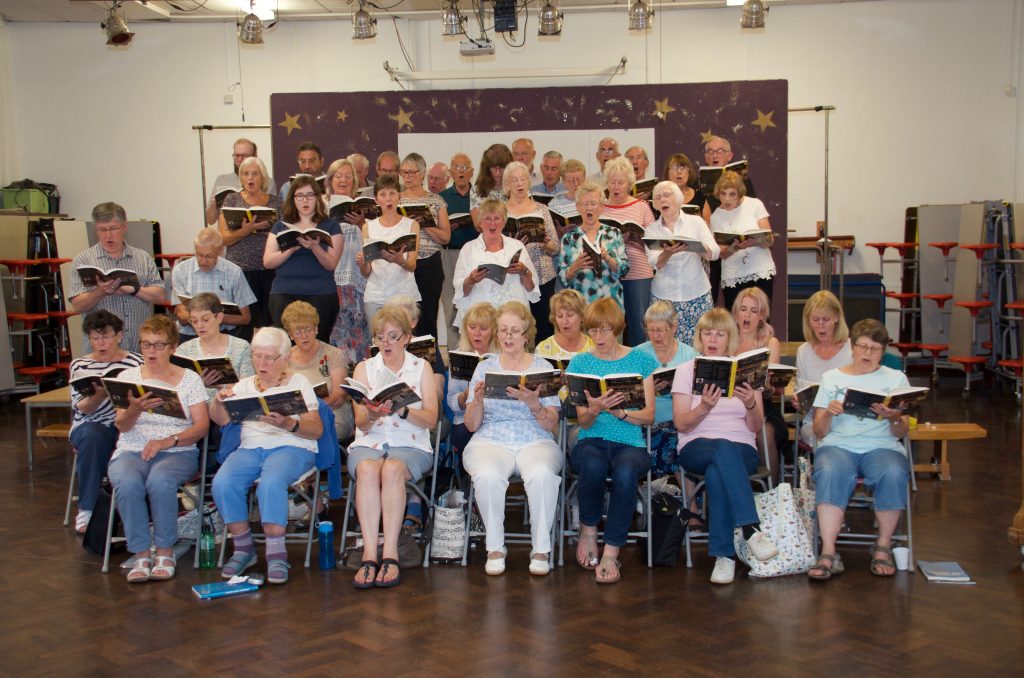 Music In The Woods – 16th June
The choir joined forces with other musical groups from the Borough to put on an evening of music at Belfairs Woodland Centre in aid of Essex Wildlife Trust.
The programme for the evening containing the musical groups and items sung can be obtained by "clicking" the image below: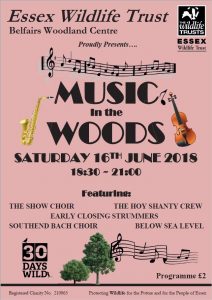 Some pictures of the choir performing on the actual evening: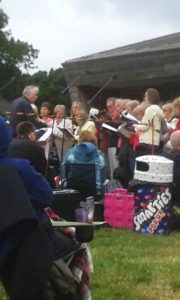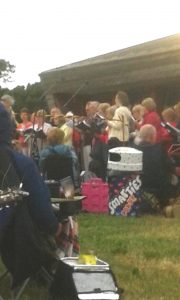 For photographs of previous events look in 'Archive'.